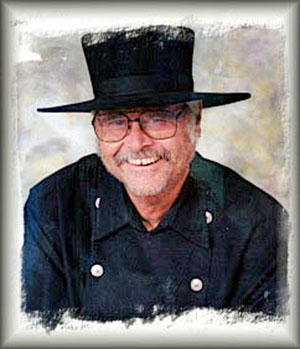 TO SEND THOUGHTS ON CHUCK PLEASE CLICK HERE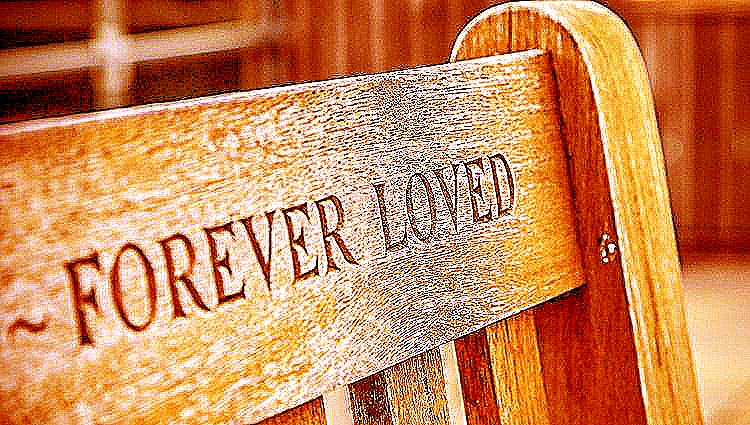 TESTIMONIALS

A word from Chuck's Family:

Chuck Stapel was known for his larger than life personality, smile that could light up the darkest skies, love for his family and friends, and fearlessness to take on his dreams. Chuck was a one of a kind in this world and to have been a part of his life was a true blessing.

Chuck Stapel was a living example of the true meaning of life, love, friendship, laughter, loyalty, strength, acceptance, and forgiveness. His soul is too large to be contained and he did not want to be buried among the dead, he wanted to stay among the living. One of our dad's last requests was that under no circumstances did he want a funeral service. We want to honor our dad's last wishes and we will act on his behalf in respecting his wish to not have a funeral service.

Instead what our dad did want was for a day to be picked where all of his family and friends from so many different walks of life could gather and celebrate his life on this earth. From his Viva dancing friends who will dance the night away for him; to his breakfast group who can order his favorite meal one last time; to his gun buddies who can shoot through the skies in his honor; to his Hawaii companions who can gather and go out on the ferry to gaze upon the Hawaiian sky that he loved so much. It does not matter how you chose to celebrate his life, where you chose to celebrate his life, or what you do to bid your farewell to him. Just take that moment to thank him for being a part in your life. Chuck Stapel touched so many people's hearts throughout the world and Chuck's heart was full and his life was happy because of each and every single one of you.

We welcome and encourage you to share your farewell celebrations and photos for Chuck on his Facebook page so we can all be a part of that memory.

~Say not in grief he is no more - but live in thankfulness that he was~
Hebrew Proverb


Much love to all of you,
Chuck's Family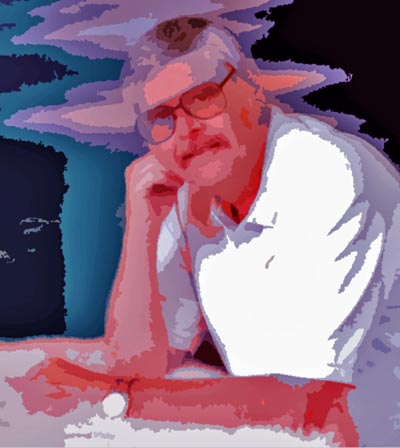 From his friends and fans:

Dear. Mr. Stapel,

In life their are few true good people out there and I am glad to have known one like you. I will keep you alive in my heart and mind.

Thank you for always taking on my custom knife making ideas and sharing the same common interest in knives, guns and 1911s.

My memories of you sharpening my knives, the range and just good old bullshitting will never be forgotten.

Sincerely, Darius Hom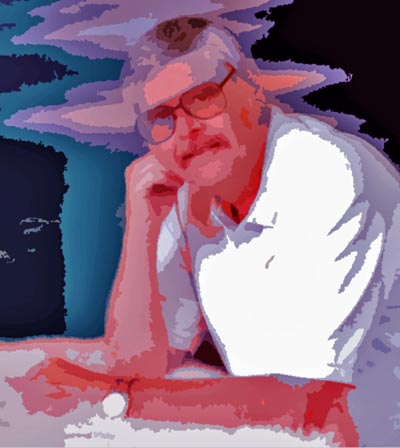 I'll like to said goodby to a true gentleman and a friend.

He helped me with several knives projects that others rejected, helping me obtain what I was looking for.

Rest in peace my friend.

One of your many amigos from the Rowing Archers, Pasadena.

GG.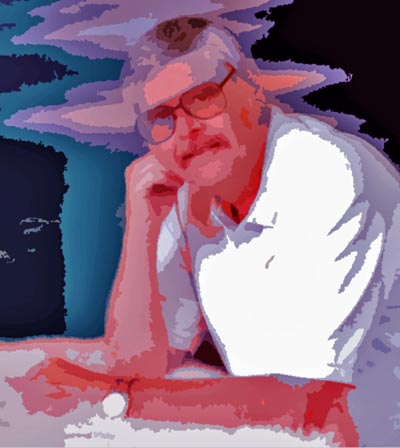 So Sorry to hear of Chucks passing. I talked to him a few times thru emails. He seemed like a old friend and has inspired me to try my hand at making knives.

I asked him if he made knives for the average guy he replied "ARE THERE ANY BETTER" My heart and soul goes out to his family and friends.

Gary from Poplar Bluff Mo.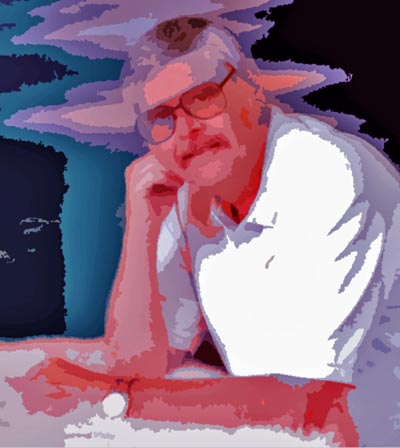 I'm so sorry to about Chuck's passing. What a great guy Chuck was. We used to talk on the phone when he called me a couple times from the hospital. I will truly miss him.

Mark Smith
Oklahoma City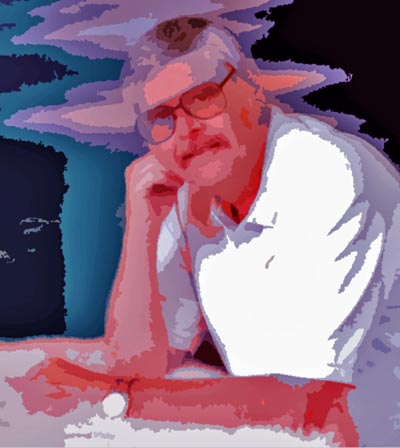 I will forever hear your amazing voice at Vivas!... and watch you dance the night away like Fred Astaire. How joyful I feel having been able to be your dance partner more than once, and share you with the world even more than that. You are forever in my heart.

JC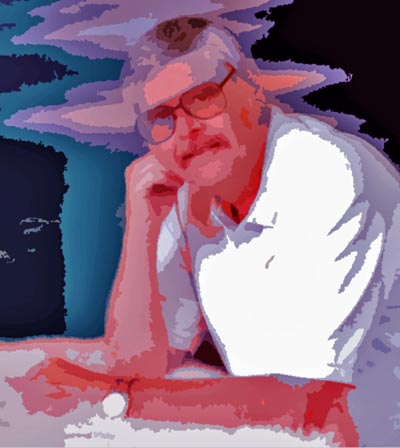 Ever since you first introduced me to the Banyan Tree, in your beloved Lahaina, Maui, my life was changed. I never knew such great loving souls like you existed. You showed me what I did always believed was part of the human spirit, but sadly had never experienced before. I will forever cherish those days in Maui with you and all your friends, and those boat trips to the outlining islands. Just like the Banyan Tree you have grown deep roots in the Earth and inspired so many people like myself. And like that legendary tree, you shall inspire us, shade us, bring us peace and live forever in our hearts and minds. Thank you for being a soul generous with your joy of life.

Jacimo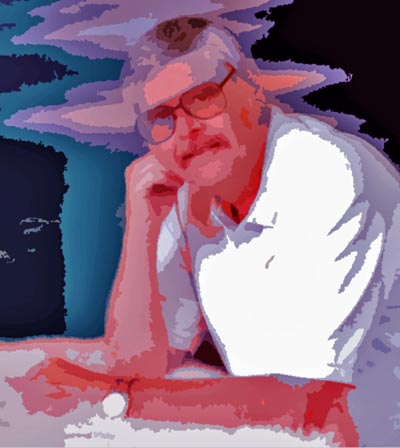 Very sad to hear about Chuck passing away.
I reached out to him about 1 1/2 years ago to repair my Tonto he had made
and I accidentally dinged the tip of it.
He picked up the phone and was such a great guy and had me send it to him.
He repaired it like new and sent it back to no questions asked and just said, send me
the money whenever you like.
He'll be missed for sure.
Marco Llanos

...MORE TO COME....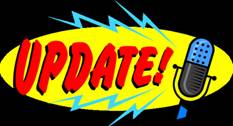 Welcome to
Stapel Knives

CELEBRATING OVER FORTY YEARS
OF LEGENDARY KNIFE MAKING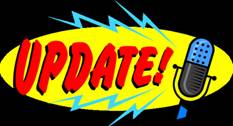 CHUCK STAPEL MADE THE KNIVES FOR
THE HIT WGN SERIES
"SALEM"!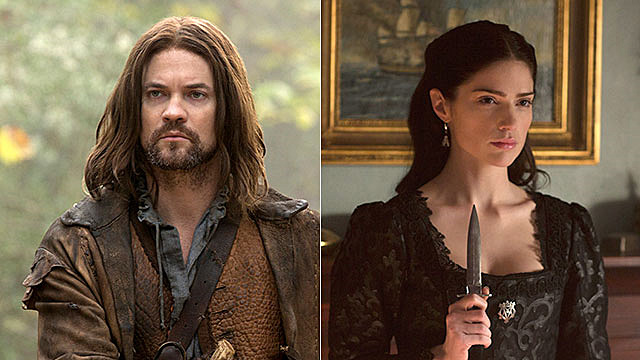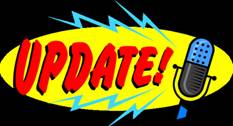 CHUCK STAPEL'S
PERSONAL APPEARENCE KNIFE-MAKING SEMINAR ON
August 16th, 2014
at
Eagle Feather's Trading Post
Ogden, Utah!!
WAS A SELL OUT!


Here's Chuck at the Sell-Out Seminar!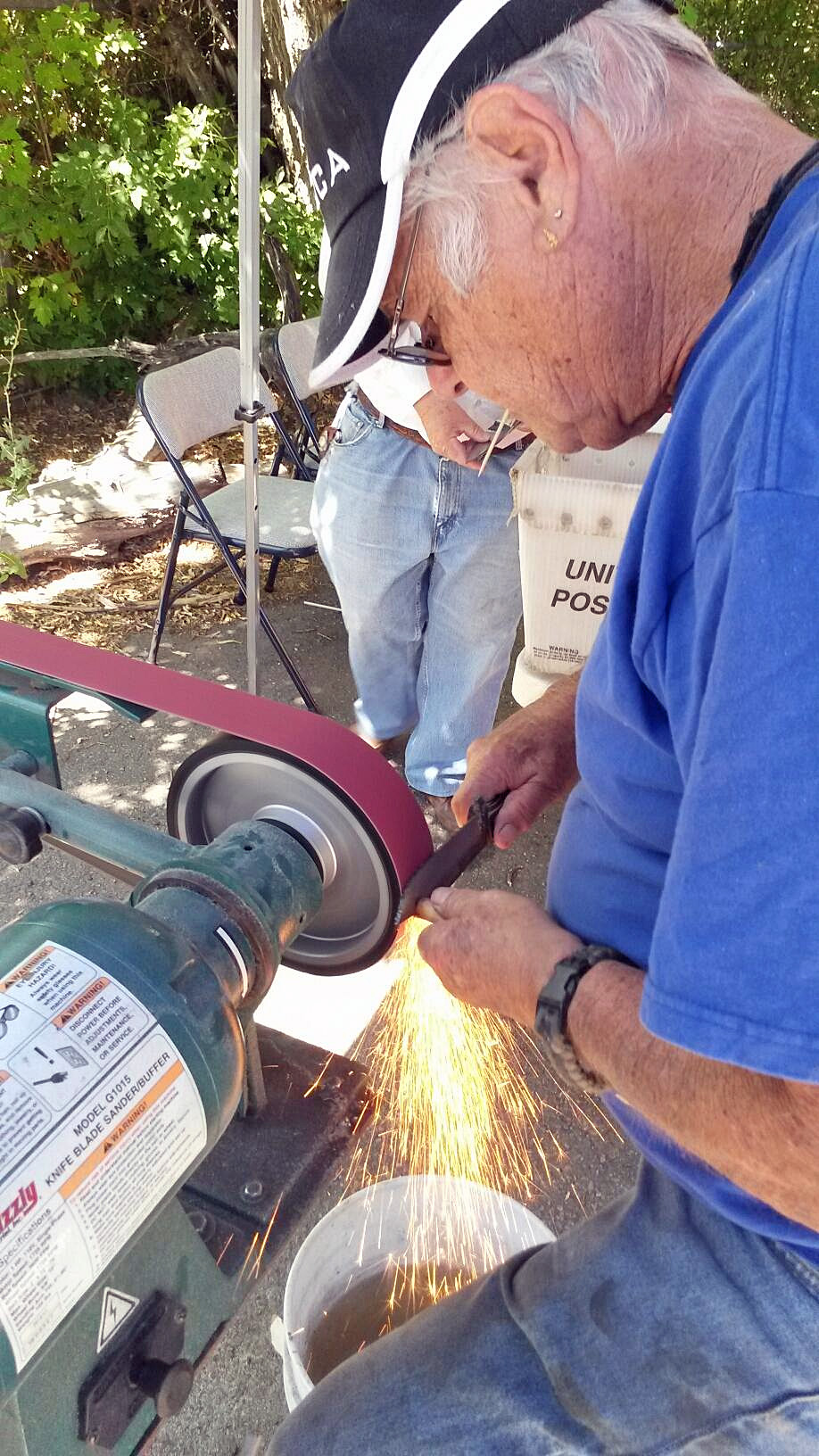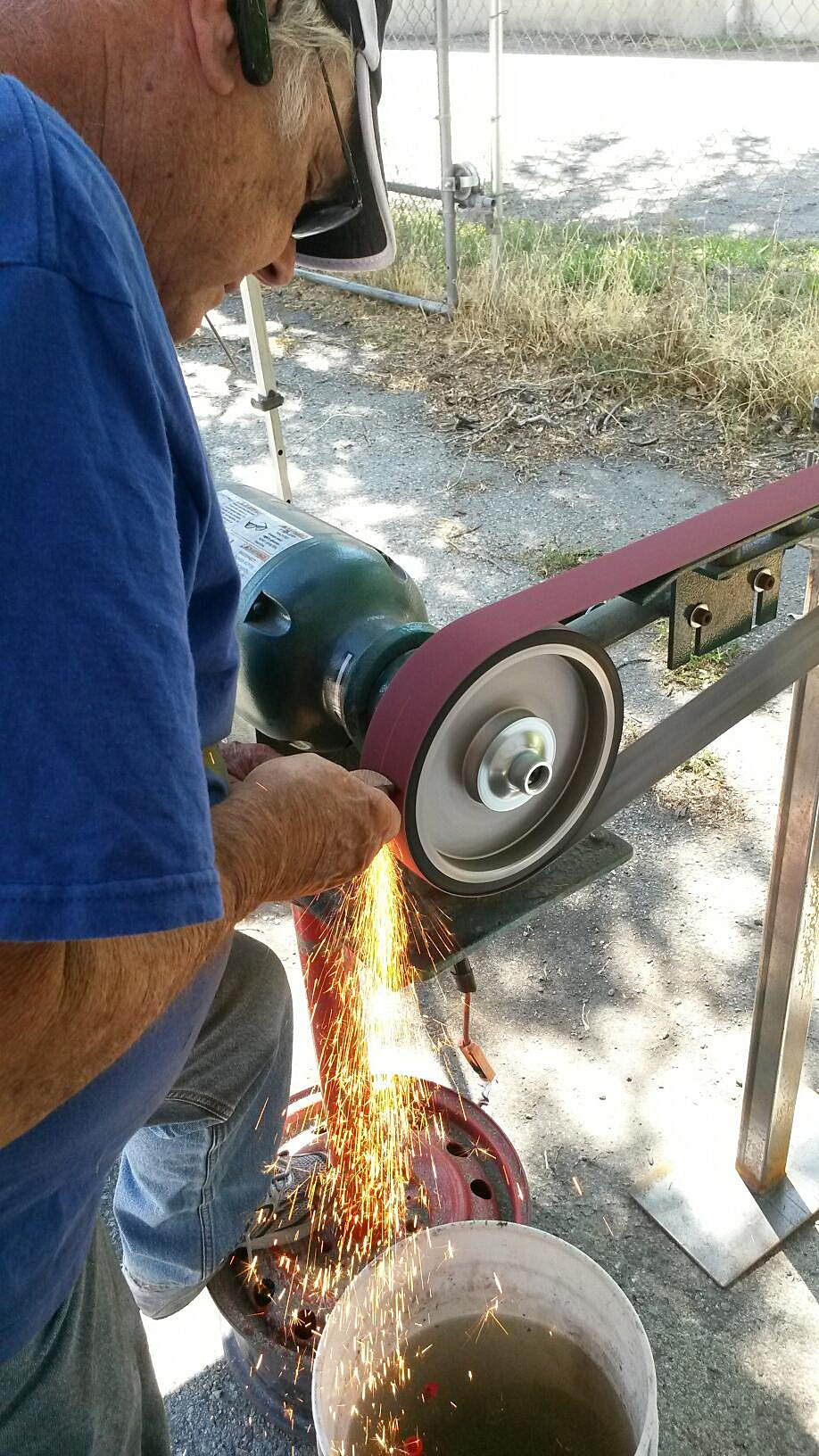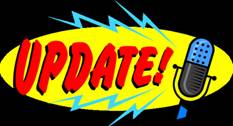 CHUCK MADE
KNIVES FOR THE BIG HOLLYWOOD WESTERN
QUENTIN TARANTINO'S "DIJANGO UNCHAINED"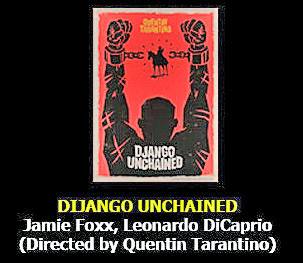 CHUCK MADE THE VERY SPECIAL CUSTOM KNIFE
WHICH HE HAND CRAFTED FOR
HARRISON FORD
IN
"COWBOY'S & ALIENS"